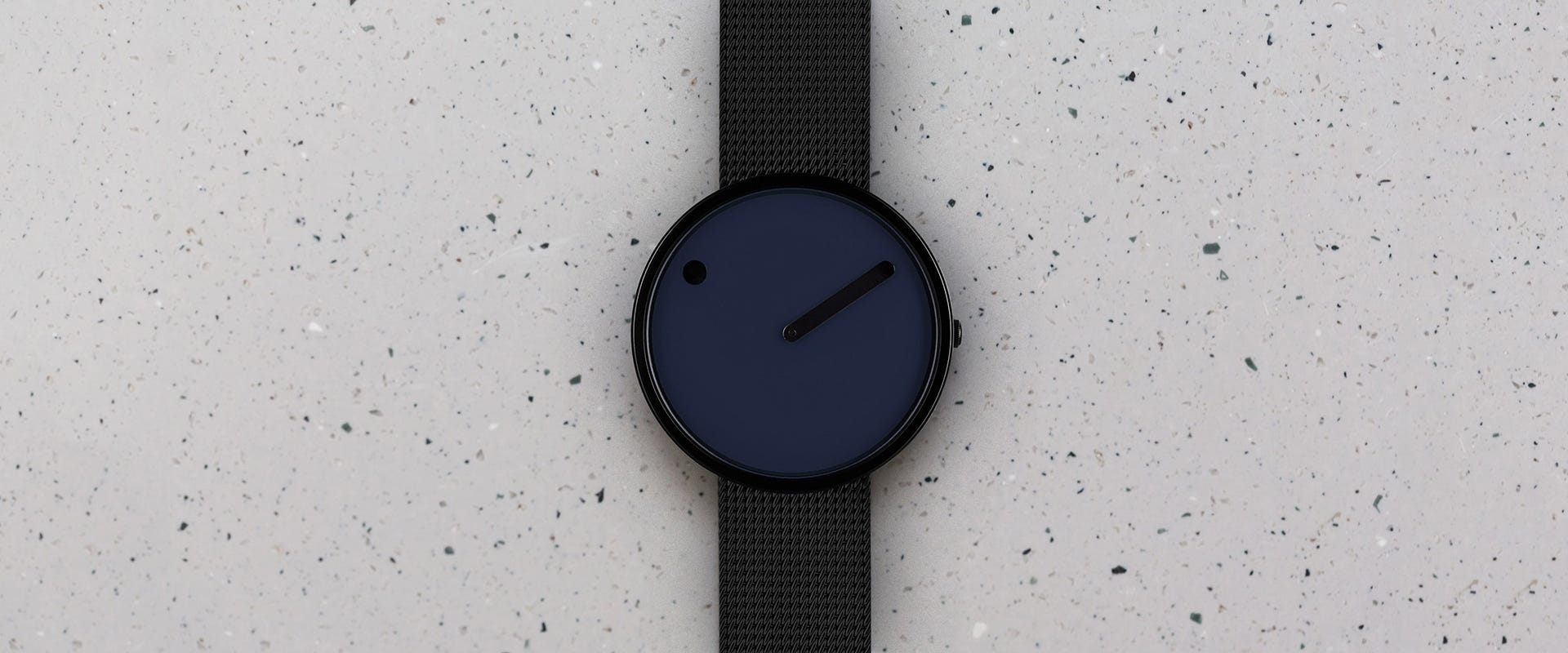 Free worldwide shipping
Free return for 30 days
Extended warranty
Mens Watches with mesh band
Sleek and simple – applies to everyone. What's not to like?

The PICTO® watch with a mesh band adds that little something extra that gives you a feeling of really wearing quality around your wrist.

The look of the PICTO® mesh band is refined, of high quality and designed to last a lifetime. The mesh is made of 316 stainless high-grade steel. That's good, right? But it is so much more than that.

The woven metal links draw one's thoughts towards both industrial and contemporary design and can have just the expression you want, depending on whether you choose metal, gold, rose gold or even a black mesh band for your PICTO® watch.

Not only does the sleek and simple style of the PICTO® mesh band apply to everyone, it is light, thin, strong and easily adjusted to the desired size.


Danish Design from 1984
PICTO® was created by the two young hippies Steen and Erling in 1984. In a time when everyone was busy talking about "time is money", and "every minute counts", the two creators went in the diametrically opposite direction.

With its clean, minimalist graphic lines PICTO® sets a new standard for the way of showing time. The hour is marked with a dot on the rotating dial, while the minutes are indicated by a conventional hand. The true art of minimalism.