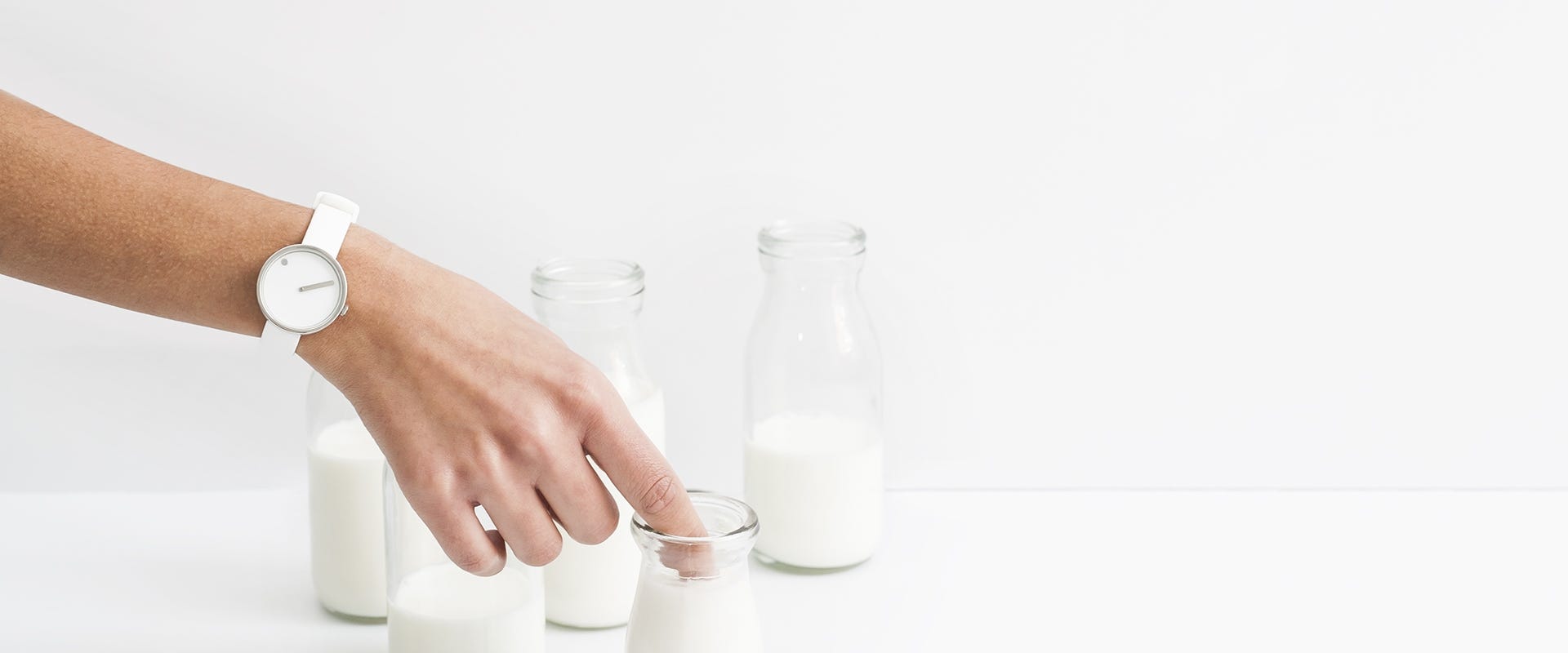 Free worldwide shipping
Free return for 30 days
Extended warranty
Womens Watches with silicone strap
The PICTO® watch with a silicone strap is for all of you lovers of minimalistic, beautiful and comfortable watches. The silicone strap wraps itself around your wrist so nicely, that if it wasn't for all the nice comments you'd get on your watch, you wouldn't even know you were wearing one.

The silicone strap watches comes in different colors and combinations. Don't be afraid to go wild – you can always add an extra strap to your cart in case you need to settle down at some point.


Danish Design from 1984
PICTO® was created by the two young hippies Steen and Erling in 1984. In a time when everyone was busy talking about "time is money", and "every minute counts", the two creators went in the diametrically opposite direction.

With its clean, minimalist graphic lines PICTO® sets a new standard for the way of showing time. The hour is marked with a dot on the rotating dial, while the minutes are indicated by a conventional hand. The true art of minimalism.